Welcome
To Capri Flavors
Family Ran Since 1996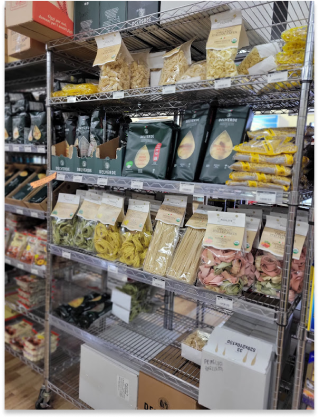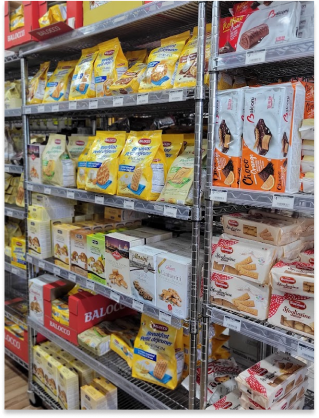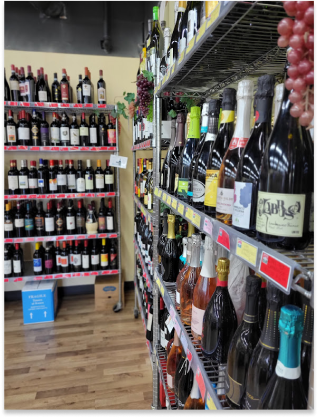 We import pastas, cookies and other sweets, along with select wines from Italy. When customers come into our store we want them to feel like they are at home. If you are looking for those special cookies from back home, or need that specific cut of the finest Prosciutto then you have come into the right spot. Our owner Anthony Misso takes pride in having the top quality products and carrying on the tradition this store has had in the triangle area for over 30 years.
If ther is something that we do not have then do not be afraid to speak up and we might be able to locate it for you. We are located in the Bass Pro shopping center off of exit 287!
Buon Natale!
Taste the Magic of Italy This Christmas!
Explore our wide variety of Italian delicacies perfect for the holiday season. For any specific needs or special orders, please feel free to contact us. With over 25 years of experience, we take pride in being your go-to local Italian market.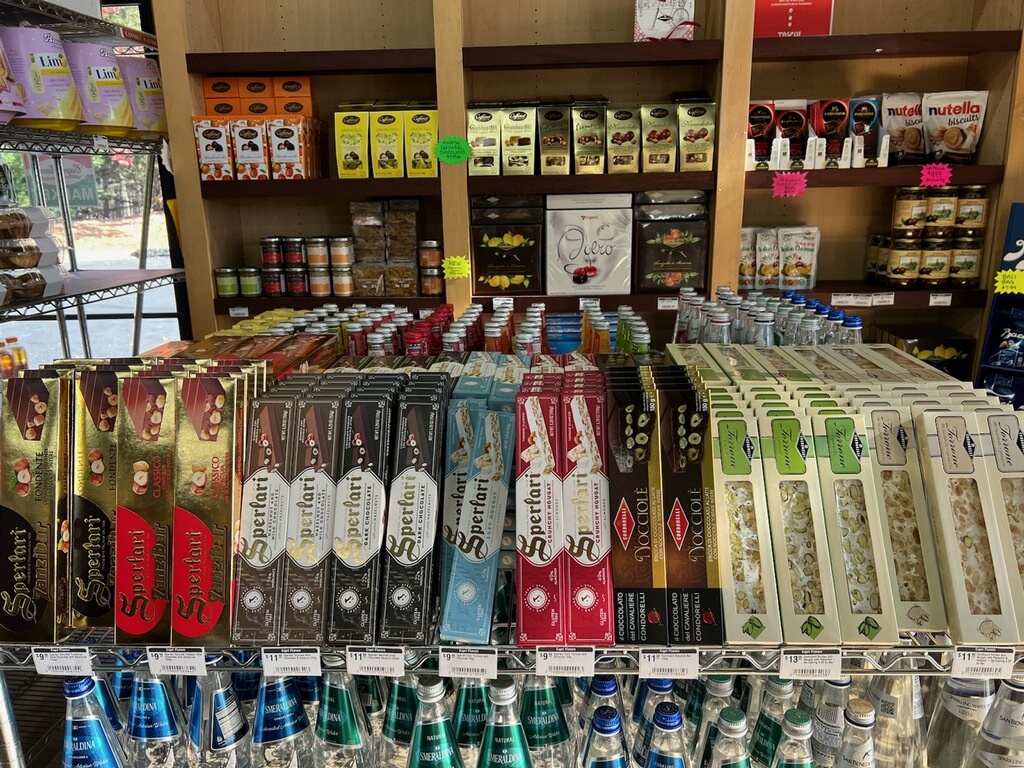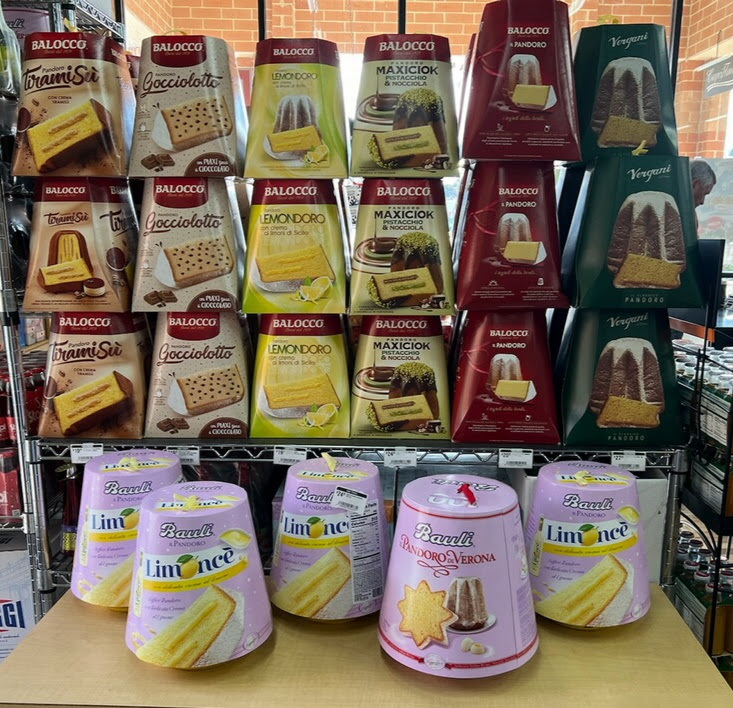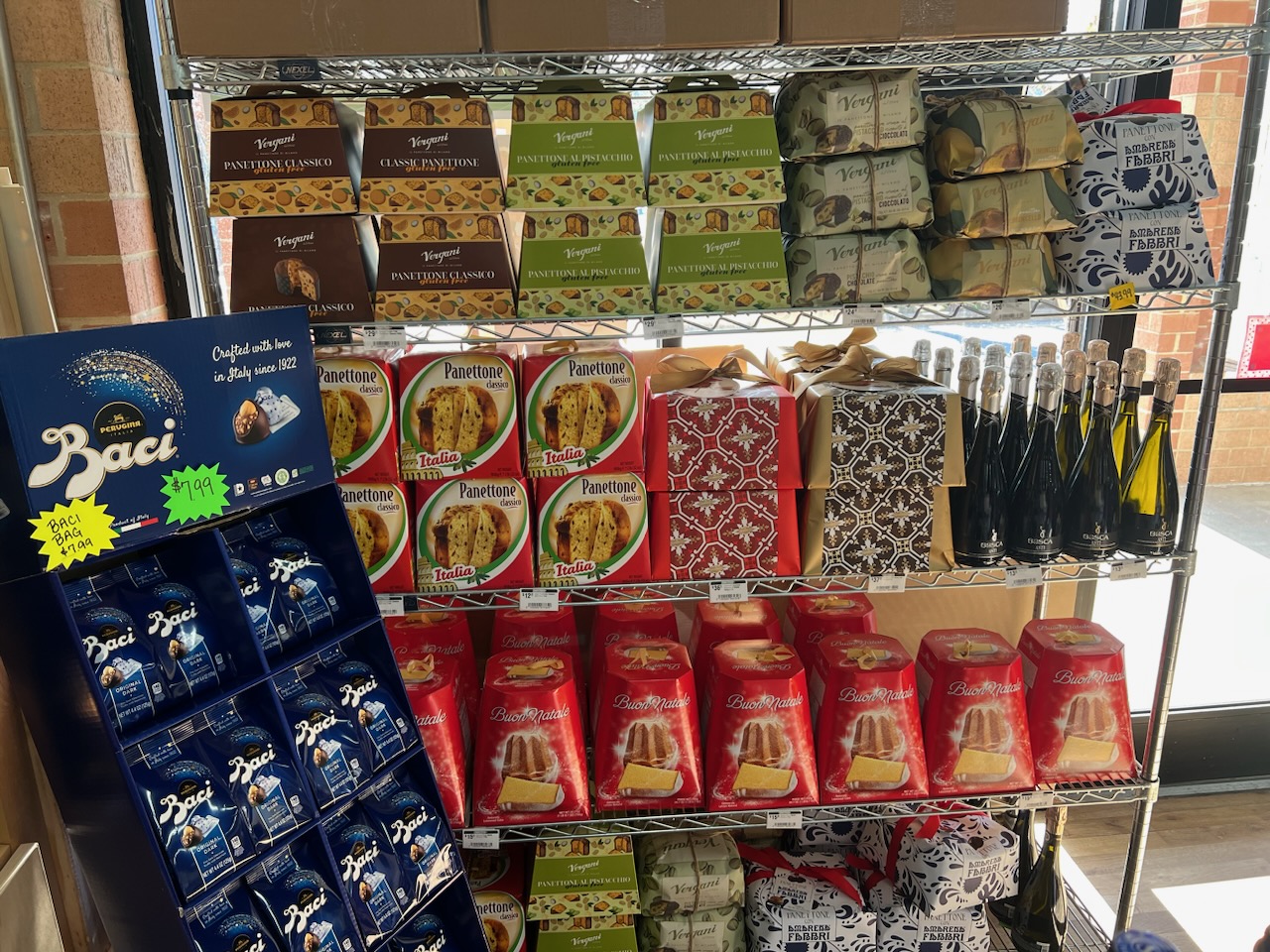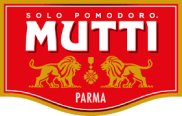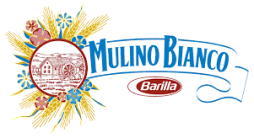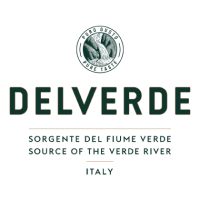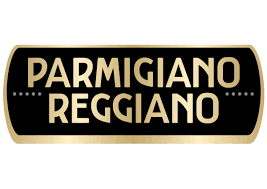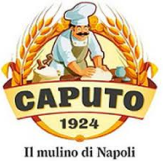 Handmade Pastas,
Anothony's Famous Pesto,
and More
Husband and wife, Costanzo and Titina Vuotto started up Capri Flavors 24 years ago and have been in their current Cary location since 2017. The two have lived extraordinary lives, spending the better part of them together and on the island of Capri, a 30-minute boat ride from Napoli, Italy. It was there that both Costanzo and Titina's families played a major role in defining Caprisian hospitality.
Costanzo's father, Raffaele, was the first coffee shop owner in the 1930's to offer his guests outside seating in the famous Piazzetta of Capri, starting a trend that spread to Rome, Venice, Florence and beyond. On Titina's side of the family, it was her mother, Margherita, who invented the La Caprese salad in her restaurant, "Trattoria Da Vincenzo." As the family tells it, the salad, now on menus around the world, was originally created so that ladies could "have a nice lunch while still fitting into their bikinis."
Eventually going into their own hospitality business, Costanzo and Titina opened La Pineta, a small hotel on Capri. Titina went on to publish two original cookbooks and Costanzo's photography was on exhibit in Rome and Capri. The two came to the U.S. by invitation from restauranteurs and made their home in Rhode Island for a few years before venturing south for a warmer climate.
Current Owner / Chef
Chef Anthony Misso has had a passion for cooking since a very young age. He is a graduate of the Culinary Institute of America and did his apprenticeship in Italy studying with several top chefs. His culinary talents have graced many restaurants, both in his home state of New York and here in North Carolina. He speaks fluent Italian and loves to help customers with food choices and even family recipes.